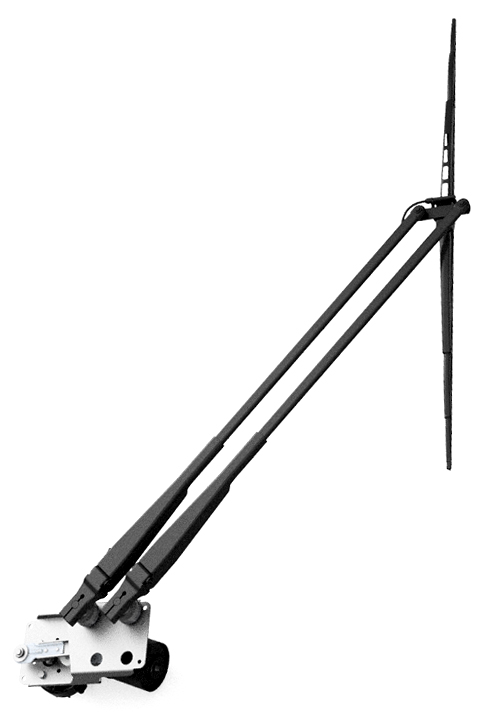 Standard, customized and special projects
We design and manufacture windshield wiper equipment for all types of applications and, day by day, we have gathered more and more experience to the point that we have achieved a level of specialization that enables us to position ourselves as one of the leading manufacturers of windshield wiper systems at an international level.
Each system is the result of a unique project that has been developed specifically for each application, thereby achieving the maximum performance of the product and ensuring the required visibility area for the cab of each vehicle.
We also know the importance of manufacturing products that adapt to real needs and, as a result, our customers place great value on the fact that our company has the capacity to adapt fully to small and medium production runs.